What Does A Breast Lift Cost?
Let's say you have a non-complicated Breast Lift with Dr. Theera in Bangkok. That would start at 125,000 Baht. Or, what if you're dead set on going to Phuket? You might have one there for as low as 185,000 Baht with Dr. Poonsak or Dr. Piyapas. The thing is, the cost will depend in the degree of ptosis (sagging) and other factors as well. Is there severe ptosis? Is there asymmetry? Until a surgeon has evaluated you virtually or in person there's no way to know what your cost will be.
So, let's do a crash course on how this works - and this is always how it works, no matter what you've been told or promised:
ESTIMATE: Our professional guess based on what you tell us.
SURGEON'S ESTIMATE: The surgeon reviews your evaluation and gives a medical estimate.
SURGEON'S QUOTE: After meeting in-person, the surgeon gives a final quote.
There is no such thing as a fast food Breast Lift for $19.99, which is why we focus so much on getting you real information and medical advice. In many cases, the lowest price may apply to you, but in many cases it doesn't apply. In fact, fairly often it changes dramatically after the surgeon's evaluation. Our goal - our job - is to eliminate surprises for you and the first step in doing that is telling you exactly what we do and how it works. If you've got questions at this point, you can ask us below:
On the other hand, if you know what you want and where you want it, you can just fill out our handy booking box below to get started and we'll get right on getting to know you, what you need and how best to help meet those needs:
Where In Thailand Can You Have It Done?
There are probably clinics and smaller hospitals offering Breast Lifts all over the world. We can only speak to the top-notch, JCI Accredited Care Partners that we work with. We choose them because they are internationally accredited, they're very good at dealing with clients like you and - this is the big one - the surgeons we work with at these hospitals are truly excellent surgeons. So, where can renuval help you have a Breast Lift in Thailand?
Bangkok
Bangkok Hospital (Bangkok)
Samitivej Sukhumvit Hospital
Vejthani International Hospital
Bangkok is the largest center for international medical care in Thailand, possibly the largest in all of Asia - and definitely boasts the greatest number of JCI Accredited hospitals in all of Asia. In short, Bangkok offers more Care Partners, more partner surgeons and more options than any other location in our network, for good reason. What do the facilities look like?
Those pics are of the standard international rooms at Vejthani, but the facilities at all of our Bangkok Care Partners are every bit as nice and the hospitals themselves feature multilingual staff, modern technology, highly trained nurses and doctors, international food courts, wifi, LCD TV and more. So, if you're considering having a Breast Lift in Bangkok and you'r ready to find out the real cost, why not get started right now?
Phuket
Phuket has become a very popular destination for Plastic Surgery, primarily by Australians and New Zealanders, but also for people from all over the world. While the island itself is a popular holiday destination, Bangkok Hospital Phuket is a serious JCI Accredited international hospital specializing in way more than just plastic surgery. As well, the surgeons who work there, like Dr. Piyapas and Dr. Jib, have become famous internationally for the quality of their work. And what does it look like?
That's just a small peek at Bangkok Hospital Phuket, but it's renowned for the professionalism of its staff and the care it offers its clients - in addition to the surgeons, specialists and doctors who perform fantastic work. If you're set on Phuket and you know what you want, just let us know below and we'll get right on helping you:
Pattaya
While not as popular a destination as Bangkok or Phuket, Dr. Anuchit at Bangkok Hospital Pattaya does perform fantastic work and has a well-earned reputation. The JCI Accredited facility is every bit as nice as you would expect from the Bangkok Hospital Group and the staff every bit as competent. Are you headed to Pattaya and want to make sure your Breast Lift is handled by the best surgeon available there? Let us know and we'll take care of everything:
Otherwise, if you've got more questions, we've got answers - just ask below, mash the button and we'll get right back to you!
Who's Holding The Scalpel?
Amazingly enough, the top concerns for most clients who inquire are:
We do have a large minority of clients who have a surgeon in mind, but it's fair to say that the majority are thinking about this like a holiday. Of course there's plenty of time to enjoy yourself, even during recovery, and we're happy to help with that, but the number one factor you need to be considering is who your surgeon will be. That's it - everything is secondary.
The secondary considerations are also very important, of course. For example, we feel you should only have Breast Lift Surgery under general anesthesia in a JCI Accredited Hospital, which is why we don't promote surgery under general anesthesia at clinics. Why? We'll let one of our partner surgeons explain:
Dr. Chartchai's Thoughts On JCI Accreditation, Hospitals & Clinics
Play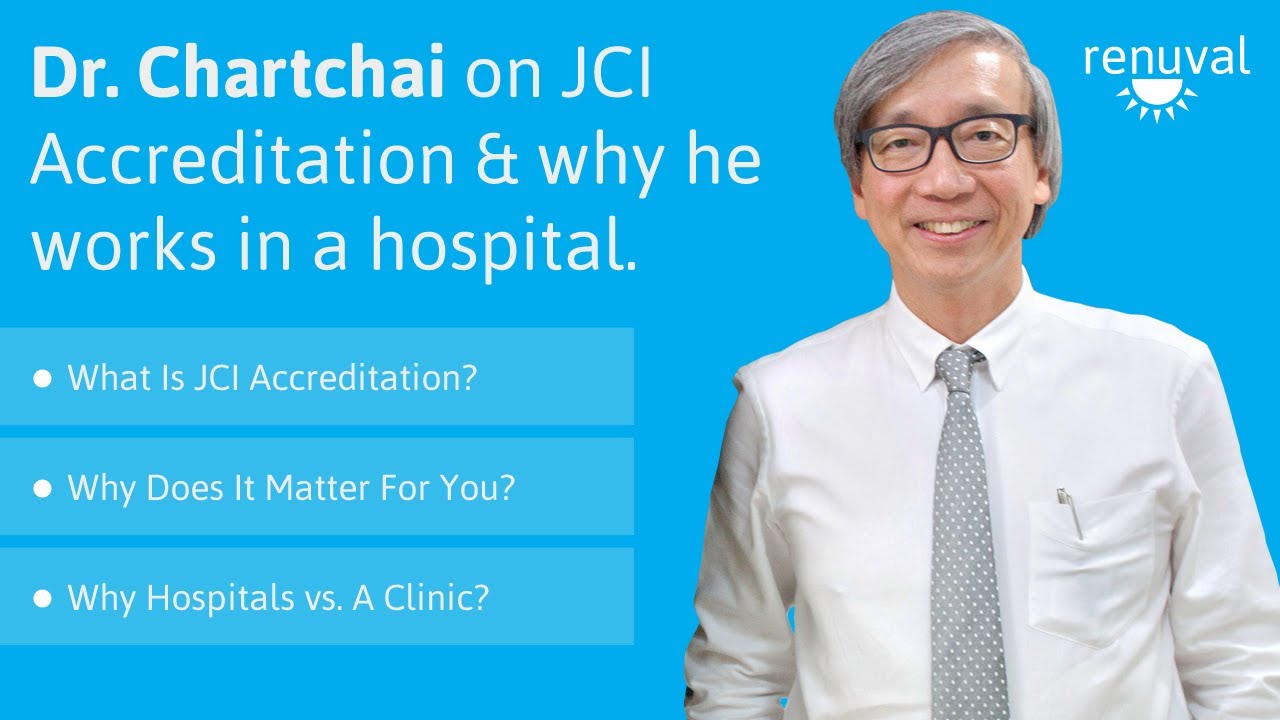 This is why we work with surgeons like Dr. Suchart, Dr. Chartchai, Dr. Theera, Dr. Piyapas, Dr. Poonsak, Dr. Jib and other top notch surgeons with great depth of experience, verifiable qualifications and the skill & artistsy to give you the results you're hoping for from your Breast Lift. It is, after all, not a simple surgery and in the wrong hands, less experienced hands, it may not all go as well as you hope. Why risk it, right? Instead, tell us what you want and let us help you find the right surgeon for your needs:
Breast Lift In Thailand: Facts & Figures
Most clients we work with have done a lot of research and know the basics - how long will they be in hospital, what kind of scar are probable and so on. Still, we like to make any knowable details very clear up front. Keep in mind, of course, that until you've had a surgeon's evaluation you won't have specific answers for your specific case. Still, in many cases, the details below are fairly accurate:
1-2 Nights In Hospital
10-14 Days In Thailand
Bruising & Swelling Subside in 2-3 Weeks
Scars Largely Subside in 6 Months
Like we've said before, without knowing more about you, it's not possible to give more specific answers, which is why we have to offer ranges. For you, it may be 2 nights in hospital or it may be 1. No one can tell you without a surgeon's qualified opinions, but if you've got questions and you're not ready to take that step, just ask us:
Otherwise, get started on the road to your successful Breast Lift with one of our fantastic partner surgeons by filling out our little booking box - we'll respond as soon as possible!
What Is It Actually Like?
Like we've said, everyone's got a different experience, but let's go through what might happen in a typical, uncomplicated Breast Lift in Thailand. Mind, of course, that it varies by hospital and surgeon a bit. Still, let's go through an example of what might happen on, say, surgery day if you inquired about having your Breast Lift at Bangkok Hospital Phuket and went through with it.
1) On Consult/Surgery Day, A Free Van Takes You To The Hospital
2) You Are Escorted To Registration In The Main Foyer
3) You're Then Escorted To The BPICS Lobby On The 5th Floor
4) You Fill Out Medical Data Again, For Verification
5) Blood Pressure & Vitals Are Checked, X-Ray Taken
6) You Are Called For Your Consultation With The Surgeon
7) If You Agree To The Surgery, You Fill Out More Paperwork
8) You Are Taken Downstairs To Pay The Cashier
9) You Are Escorted To Your International Ward Room
10) Nurses Will Attend To You And Eventually Send You To The OR
11) You Will Wait ANd Then Be Taken In For Surgery
12) After Surgery, You'll Go To Recovery Briefly
13) After Recovery, You're Taken To Your Private Room
Now, we left out a few details, but this is an example consultation and surgery day at Bangkok Hospital Phuket. We can even give you down to the minute time estimates because we keep track when we meet clients there. It takes about 15 minutes from walking through the door to complete registration. Another 5 minutes to transfer up to the BPICS plastic surgery center lobby. You'll spend about 15 minutes on the medical forms and usually about 5 minutes discussing basic questions with the nurse. Not everyone has the same experience, but we've seen it and know what you can expect.
The key thing during this entire process is that you ask questions, get answers, ask more questions, get more answers and gather as much information as possible. Like Dr. Theera at Vejthani always says, "Get as much information as possible."
Play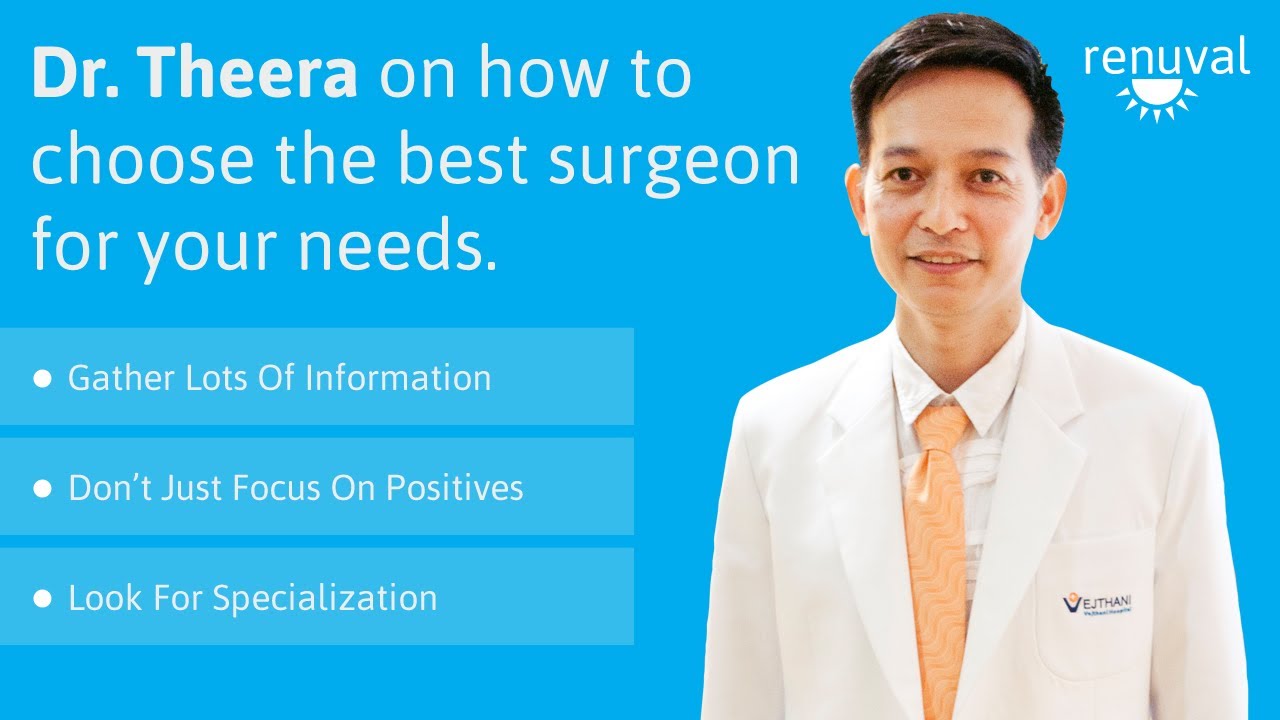 On that note, got any questions for us yet?
Or are you ready to begin the process of getting a surgeon's estimate and booking? We're happy to help with whatever you need, just let us know!