Walk Pain-Free Again With A New Hip!
If you're here then you probably already know you need a hip replacement. We're sorry to hear that and we hope we can help - and that starts with exchanging information. We'll go first.
There are a number of questions we get right away, and they're exactly the kind of questions we'd ask, so let's cover some of those (we have tons more stored in our systems):
What Kind Of Implants Do You Use In Thailand?: First off, they're all international standard, FDA approved implants chosen by the individual surgeons and departments based on experience and published outcome research data. There's nothing shady here.
How Long Before I Can Walk Again?: It's not honest to promise anything, and every case is unique, but in a non-complicated hip replacement, you'll be starting rehab the day after surgery, walking within days - and within a week you'll be able to walk around town a bit.
How Long Will Hip My Implant Last?: The hip implants used in Thailand, as mentioned, are the same you'd find in the US, Germany, Australia, Japan or any major medical system. They generally last between 20 and 25 years, but can last longer. You won't be back in a year or two, don't worry.
I Read Anterior Approach Is Better: Another thing that's down to surgeon preference. Some of our partner surgeons swear by anterior because it involves cutting less muscle, while other surgeons point out that, in aggregate, publications on outcomes indicate no statistical difference. If you have strong feelings, we'll match you with the right surgeon for your needs.
Is There A BMI Or Weight Limit On Hip Replacements?: Generally speaking, no, and we know that for many of you weight gain came due to your hip deteriorating, so fixing that issue should help bring your weight down. Just remember to control any related conditions like high blood pressure, diabetes and so on well before surgery for your own safety.
Can I Get All Costs For My Thai Hip Replacement Up Front?: You can get a very highly accurate estimate through us, but we'll need a few things from you - we'll discuss that below. The more you send, the more accurate the estimate gets. And, because renuval has done this before, we also know about all those little costs that aren't in your package so we can help explain a more comprehensive cost estimate up front that the hospitals wouldn't think to tell you about.
Now, that's not everything, but it covers a few of the first questions we get. There's more below, but if you'd like to just get in touch with us now and get answers now, start by asking here:
Work With Top Thai Joint Replacement Surgeons
Choosing a surgeon is definitely the top priority. Maybe you've been told that one hospital is the best, and sometimes that can be true if they have a specific piece of equipment that no one else has, but in hip replacements in Thailand that's generally not an issue - and some of the partner surgeons renuval works with in Bangkok, for example, perform hip replacements at multiple facilities, meaning that we can target the surgeon based on cost differential too.
The real differential you're looking for is experience combined with attention to your case and demeanor, all of which usually adds up to positive outcomes among good surgeons. And we don't refer cases to anyone we don't know to be an excellent surgeon. That's an advantage of living here, knowing the medical community and having experience and inside information for 30 partners covering a wide variety of care.
Want to meet one of our partner joint replacement surgeons from here in Bangkok?
Play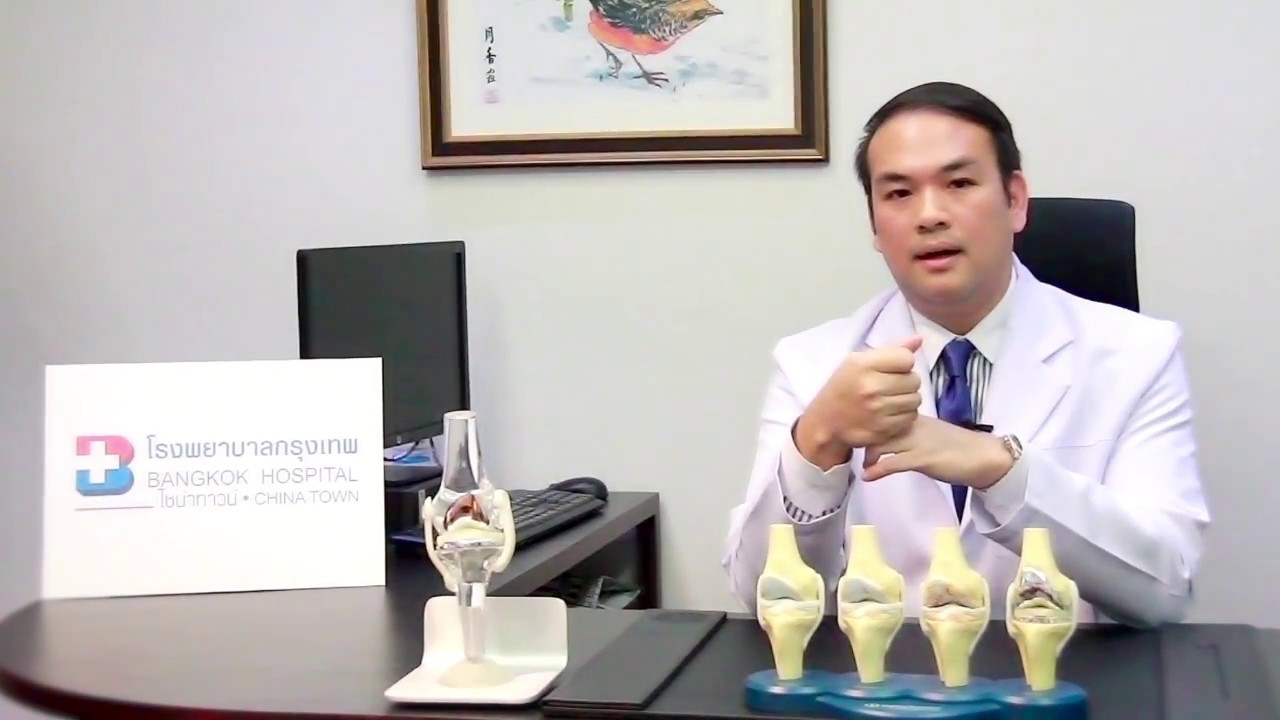 As you can see, we know the surgeons, we've met them, we've assisted clients like you with them and we can get answers from them because they trust us and we trust them - a trust that took a long time to build by always clarifying things for you and for them and making sure everyone was as informed as possible before, during and after the medical procedure.
If you want to work with someone you can trust, give us a chance to help you - email info@renuval.com or fill out the box below: